Board Meeting

Knights of Columbus Hall

Oct 26, 2021 11:30 AM

Morgan's Wonderland Halloween Event

Morgan's Wonderland

Oct 31, 2021
4:30 PM – 8:30 PM

Charitable Contributions Committee

ZOOM

Nov 11, 2021
11:30 AM - 1:00 PM

The Salvation Army's Red Kettle Campaign 2021

Nov 12, 2021 – Dec 24, 2021

District 5840 2020-2021 Celebration Gala

UTSA Downtown Campus - Rooftop Venue

Nov 13, 2021

NB Food Bank Thanksgiving Distribution

Tree of Life Church

Nov 18, 2021
7:00 AM – 2:00 PM

Board Meeting

Knights of Columbus Hall

Nov 23, 2021 11:30 AM

Club General Assembly

Knights of Columbus Hall

Dec 01, 2021
12:00 PM – 1:00 PM

Charitable Contributions Committee

ZOOM

Dec 09, 2021
11:30 AM - 1:00 PM

Fireside Chat

Knights of Columbus Hall

Dec 15, 2021
12:15 PM – 1:00 PM
Club Executives & Directors
Birthdays & Anniversaries
Allen White

October 3

Garry Montgomery

October 5

Don Miller

October 7

Dena Rodriguez

October 8

Tracey Norris

October 13

Britt Etheredge

October 16

Mark Bernard

October 26

Marc Hamilton

October 28

Judy Kovacs-Long

October 30
Rick Reed

October 1, 1966

55 years

Blythe Cox

October 7, 2020

1 year

Marc Hamilton

October 9, 2019

2 years

Chris Kerr

October 10, 2018

3 years

Mark Bernard

October 10, 2017

4 years

J.P. Kesselring

October 16, 2013

8 years

Justin Hoffman

October 16, 2013

8 years

Sean Williams

October 20, 2010

11 years

Dena Rodriguez

October 23, 2019

2 years
Spark Plug newsletters in Adobe™ .PDF format. Adobe™ Acrobat Reader DC must be installed on your computer to download and view these files.
Download
.
December 2020
January 2021
01-06-2021
February 2021
March 2021
April 2021
May 2021
June 2021
July 2021
August 2021
Felicia James
Rotary is about people that want to help other people, people in their communities, people around the world, people different from us, people like us.

Through Rotary, we can fight disease, provide clean water and food to the hungry, promote peace and friendship.

Rotary Club of New Braunfels is a well-oiled machine, built and fired by extraordinarily talented, accomplished and compassionate members over the last years. Our members are hard-working, dedicated and respectful of each other. Rotary Club oof New Braunfels has a rich history of community service and leadership and is highly regarded in our community and around the world. Our club's future is bright and I know I speak for all of you when I say, I look forward to continuing this great legacy of service to our fellow man.

–Felicia
Tyler moved to New Braunfels in 2016 when his insurance firm acquired another agency in the area, and he was asked to move out here and run the southern states operation. Tyler graduated with a degree in Finance, but insurance was his first job out of college. He has now been in the business for 17 years. When Tyler first moved to New Braunfels, he attended a Chamber Mixer where he met Joyce Yannuzzi and she invited him to a Rotary meeting – he has been a member ever since. His favorite part of being a Rotarian are the holiday meetings with music, dancing, and booze. In his free time, we can find Tyler going to concerts or playing golf. If he could only have one meal for the rest of his life, he would have dinner with his wife, any meal is fine. If you took Tyler to Happy Hour he would order a Shiner Bock on David Lasher's bar tab, not a White Claw.
Member Spotlight interviews are conducted and written by Becca Brown.
Rotary Club of New Braunfels
Service Above Self
We meet In Person
Wednesdays at 12:00 PM
Columbus Hall
111 West Landa Street
New Braunfels, TX 78130
United States of America

OBJECT OF ROTARY
The Object of Rotary is to encourage and foster the ideal of service as a basis of worthy enterprise and, in particular, to encourage and foster:
The development of acquaintance as an opportunity for service;




High ethical standards in business and professions; the recognition of the worthiness of all useful occupations; and the dignifying of each Rotarian's occupation as an opportunity to serve society;




The application of the ideal of service in each Rotarian's personal, business, and community life;




The advancement of international understanding, goodwill, and peace through a world fellowship of business and professional persons united in the ideal of service.
Rotary Club of New Braunfels
P.O. Box 310587
New Braunfels, TX 78131 USA
Club Membership
Rotary is the oldest and most prestigious service club in the world. Its ranks include executives, managers, professionals - people who make decisions and influence policy.
Application is a fillable PDF form that can be filled out and signed electronically.
Kiwanis Lions Optimist Rotary join for week of service to Celebrate Community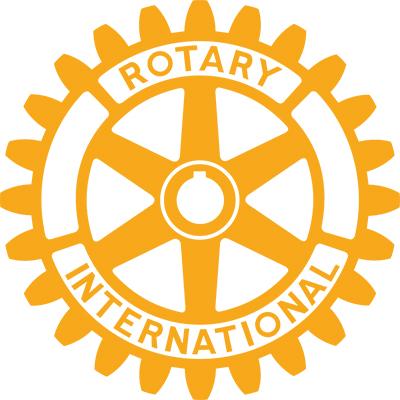 Kiwanis, Lions, Optimist, Rotary, join for week of service to Celebrate CommunityEVANSTON, ILL.: October 7, 2021 – Celebrate Community, a joint initiative of the four major volunteer service organizations, will launch
The Best Chance to Eradicate Polio is Now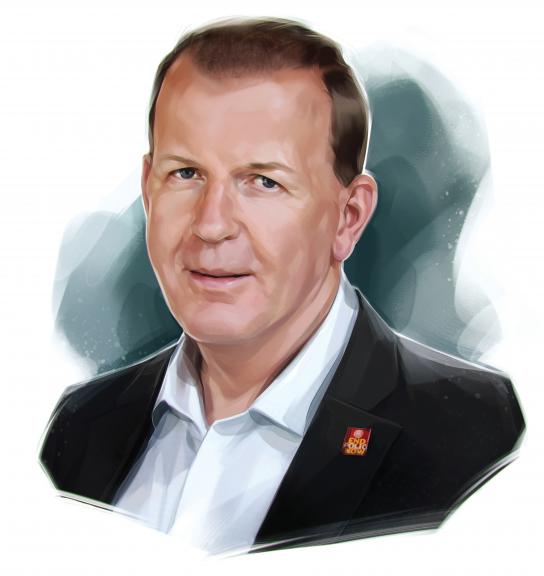 World Health Organization's polio chief, Aidan O'Leary explains why now is our best chance to eradicate polio.
Join us for Rotary's World Polio Day Online Global Update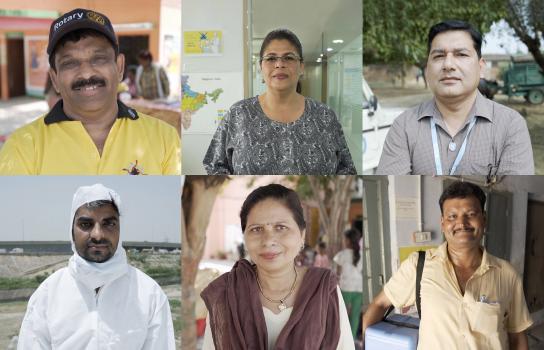 Join us for Rotary's World Polio Day Online Global Update Rotary International14-October-2019  Mark your calendar to join us on 24 October 2019, for Rotary's World Polio Day